---
Contact
---
Foshan Nanhai FuFeng Electric Equipment Factory
Add.:
No.3 Plant, Shatang, Dabu West Village, Lishui Town, Nanhai District, Foshan City, Guangdong Province, China
Contact Person:
Tongly
Tel.:
+86-13620325551
Email:
cn-abada@outlook.com
Fax:
+86-757-81091189
Whatsapp:
+86 13620325551
Wechat:
+86 13620325551
Commercial Conveyor Pizza Oven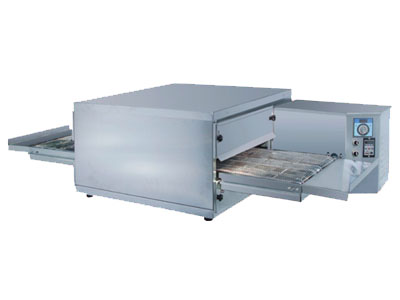 FGP-13E/13G/19E/19G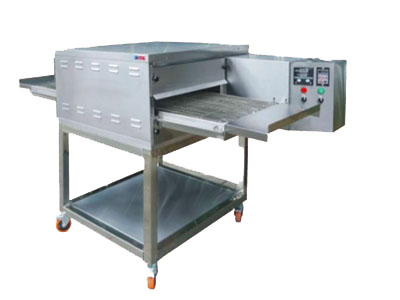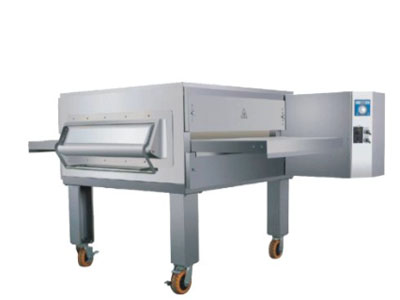 FGP-33E/33G
With a maximum baking temperature of 400℃, the commercial conveyor pizza oven features even and rapid heating, accurate temperature control and quiet operation. In addition, the conveyor oven is constructed with high quality stainless steel, ensuring high durability. With an intuitive control panel, different operations can be easily made.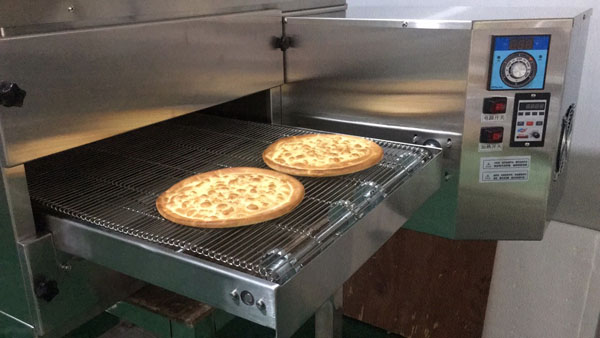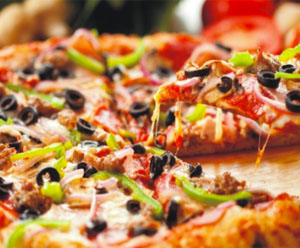 Specifications
Commercial Electric Conveyor Pizza Oven
| | | | |
| --- | --- | --- | --- |
| Model | FEP-13E | FEP-19E | FEP-33E |
| Overall Dimensions (mm) | 1580*920*480 | 1950*1010*510 | 2070*1450*575 |
| Size of Inclined Shelf (mm) | 190*360 | 200*520 | 190*850 |
| Size of Conveyor Belt(mm) | 1190*380 | 1570*540 | 1430*850 |
| Baking Chamber Dimensions (mm) | 560*380*80 | 800*560*80 | 1030*850*90 |
| Voltage (V) | 220V, 50/60HZ, | 380V, 50/60HZ, | 380V, 50/60HZ, |
| Power(KW) | 8KW | 9.5KW | 27.5KW |
| Baking Time (min) | 5 | 5 | 5 |
| Baking Temperature (℃) | 260-300 | 260-300 | 260-300 |
Commercial Gas Conveyor Pizza Oven
| | | | |
| --- | --- | --- | --- |
| Model | FEP-13G | FEP-19G | FEP-33G |
| Overall Dimensions | 1580*920*480 | 1950*1010*510 | 2070*1450*575 |
| Size of Inclined Shelf (mm) | 190*360 | 200*520 | 190*850 |
| Size of Conveyor Belt(mm) | 1190*380 | 1570*540 | 1430*850 |
| Baking Chamber Dimensions (mm) | 560*380*80 | 800*560*80 | 1030*850*90 |
| Voltage (V) | 220V, 50/60HZ, | 380V, 50/60HZ, | 380V, 50/60HZ, |
| Power(KW) | 0.5KW | 0.5KW | 0.5KW |
| Energy Consumption(KW/H) | 15 | 22 | 35 |
| Baking Time (min) | 5 | 5 | 5 |
| Baking Temperature (℃) | 260-400 | 260-400 | 260-400 |
Control Panel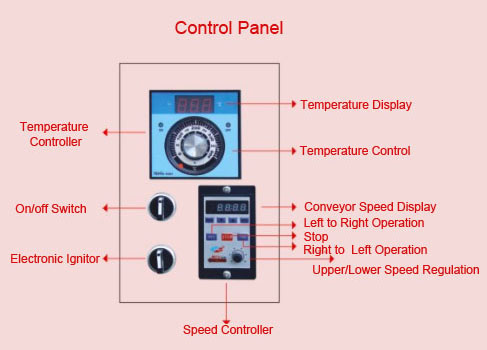 Pdf Download